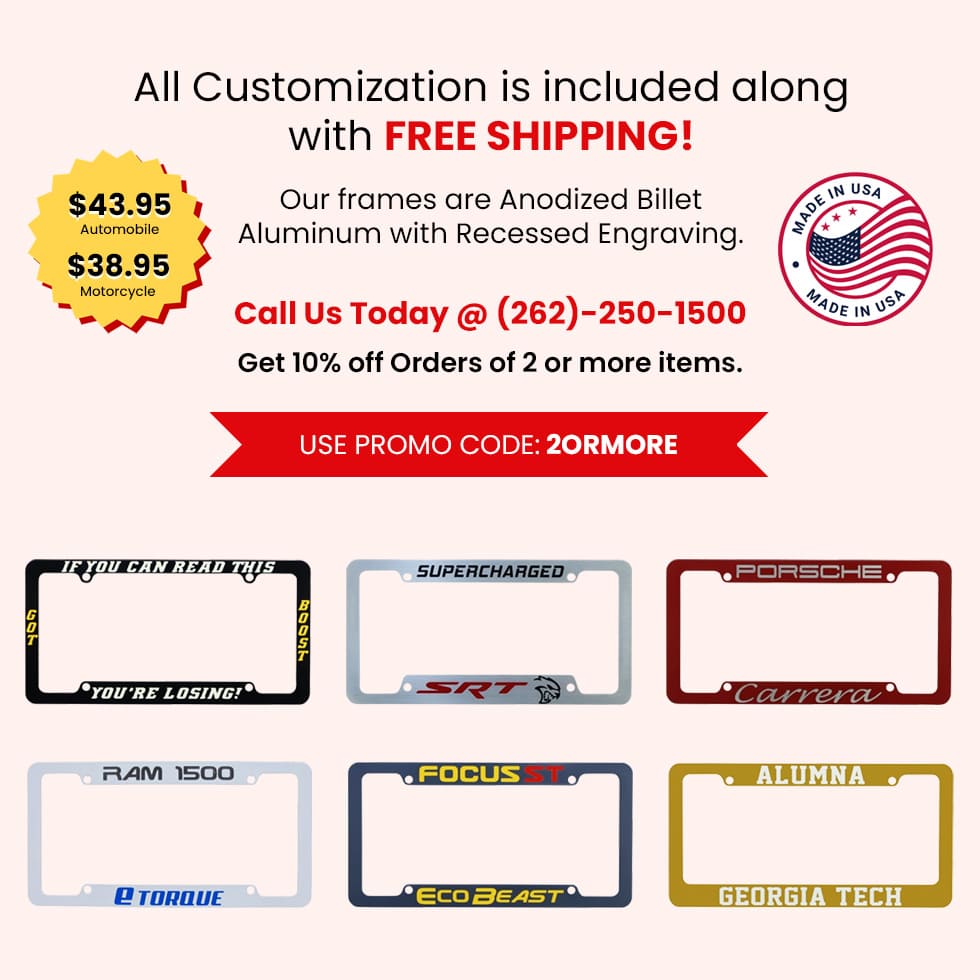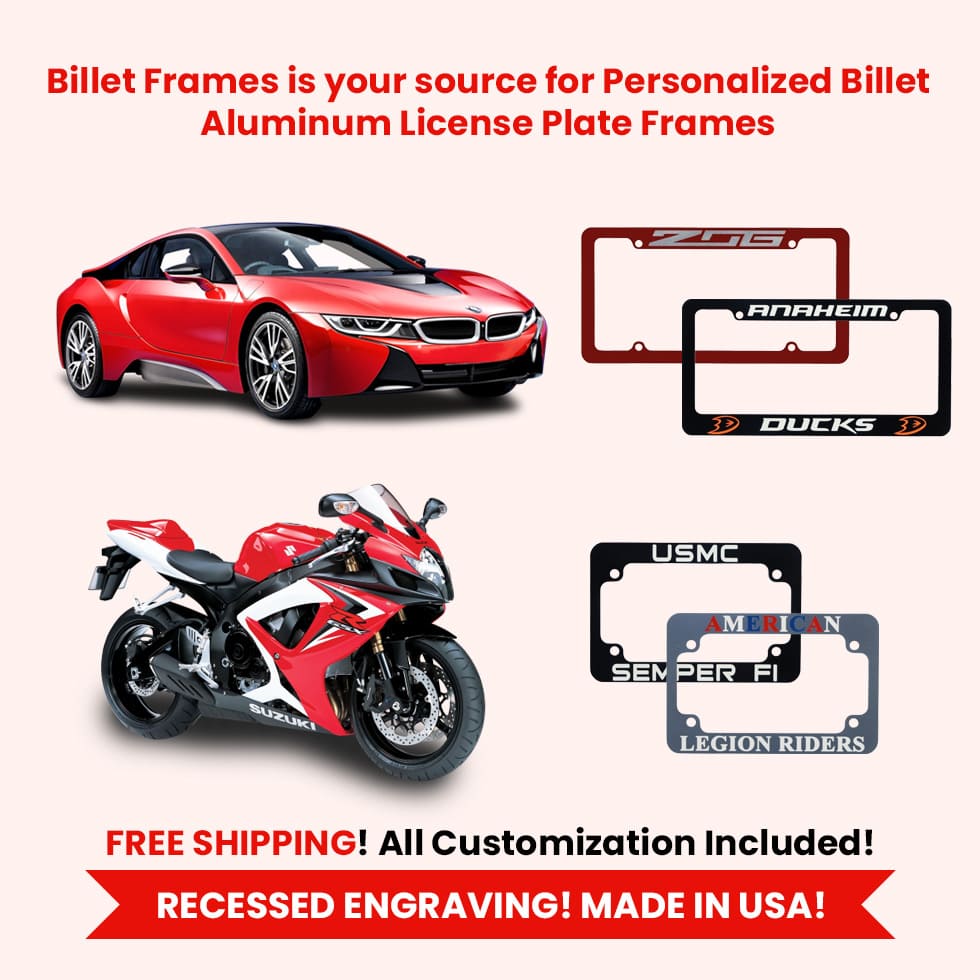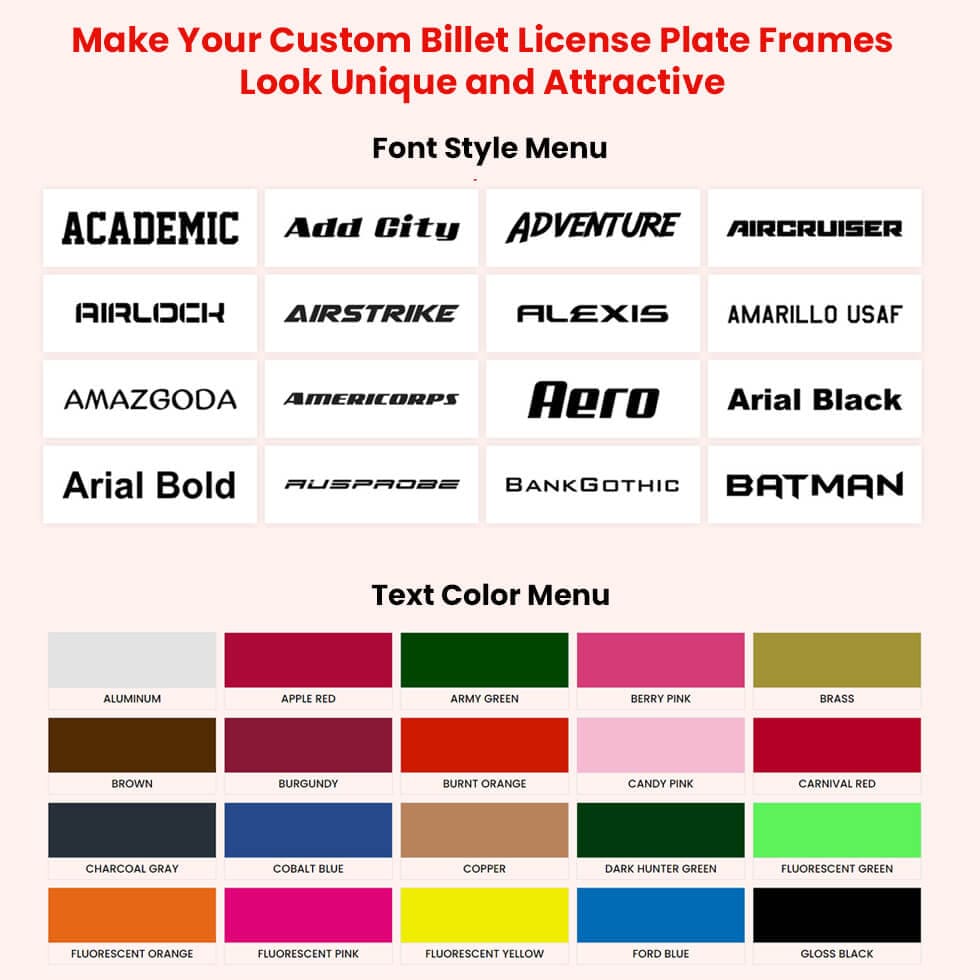 WELCOME TO BILLET FRAMES!
Design Custom License Plate Frames for your Automobile or Motorcycle Today!
Billet Aluminum Custom License Plate Frames. Made in USA. Engrave your Personalized license frames text, logo, or art work. Choose frame style, font and colors. Our Personalized license plate frames and plate holders are solid billet aluminum with an all weather resistant, durable anodized frame finish.
All Products 100% American Made
6 anodized Frame Colors
CNC Recessed Engraved
Powder Coated White Frames
No Decals, Laminates, or Stickers
100+ Font Choices
10 unique frame styles
50+ Text Colors
Products we offer
Our Products
Billet Frames was founded in 2003 by automobile and motorcycle enthusiasts.
Our goal is to provide our fellow enthusiasts with high quality personalized billet aluminum license plate frames. We only offer recessed engraved solid billet aluminum frames, personalized to your specifications. All of our products are 100% American made here in Germantown Wisconsin.
our portfolio
Frame Gallery
Browse our license plate frame gallery to get inspiration for your own customized frame.
our fonts
Font Library
Below is a small portion of our extensive font library for our Personalized License Plate Frames.